Regency to the Rescue!
Join the Regency Cleaners Laundry Club Today.
Let us professionally wash, dry & fold your laundry for a flat monthly fee!
If never-ending laundry piles are stressing you out, we have a brand-new solution! It's called Regency Cleaners Laundry Club: our fast, headache-free subscription service designed to offload your family's dirty work into our professional team's care. Choose same-day in-store service or FREE pick up & delivery. (Learn more in the FAQs below).
Save time and money! You can save up to 30% on wash dry fold by joining the subscription service!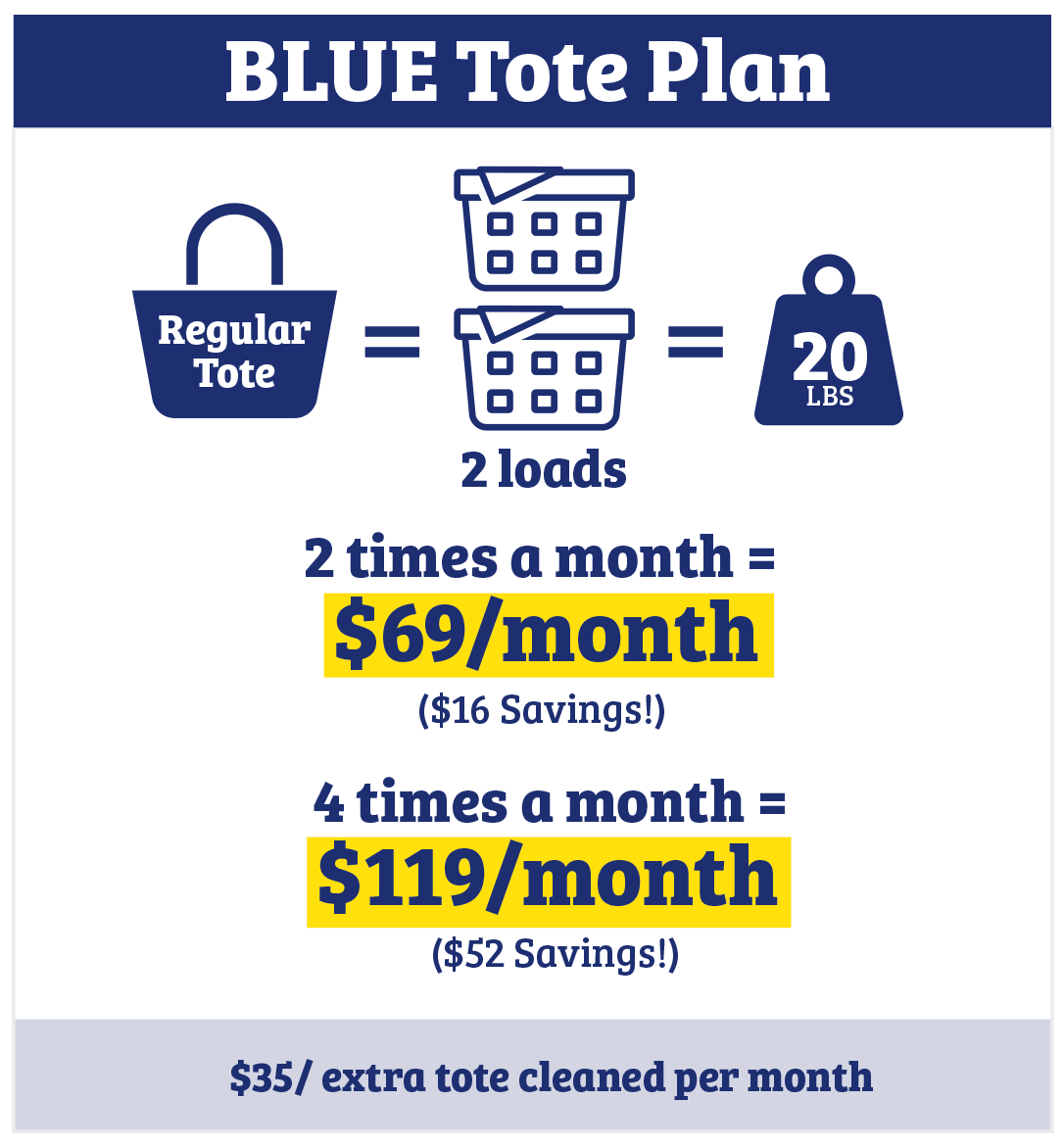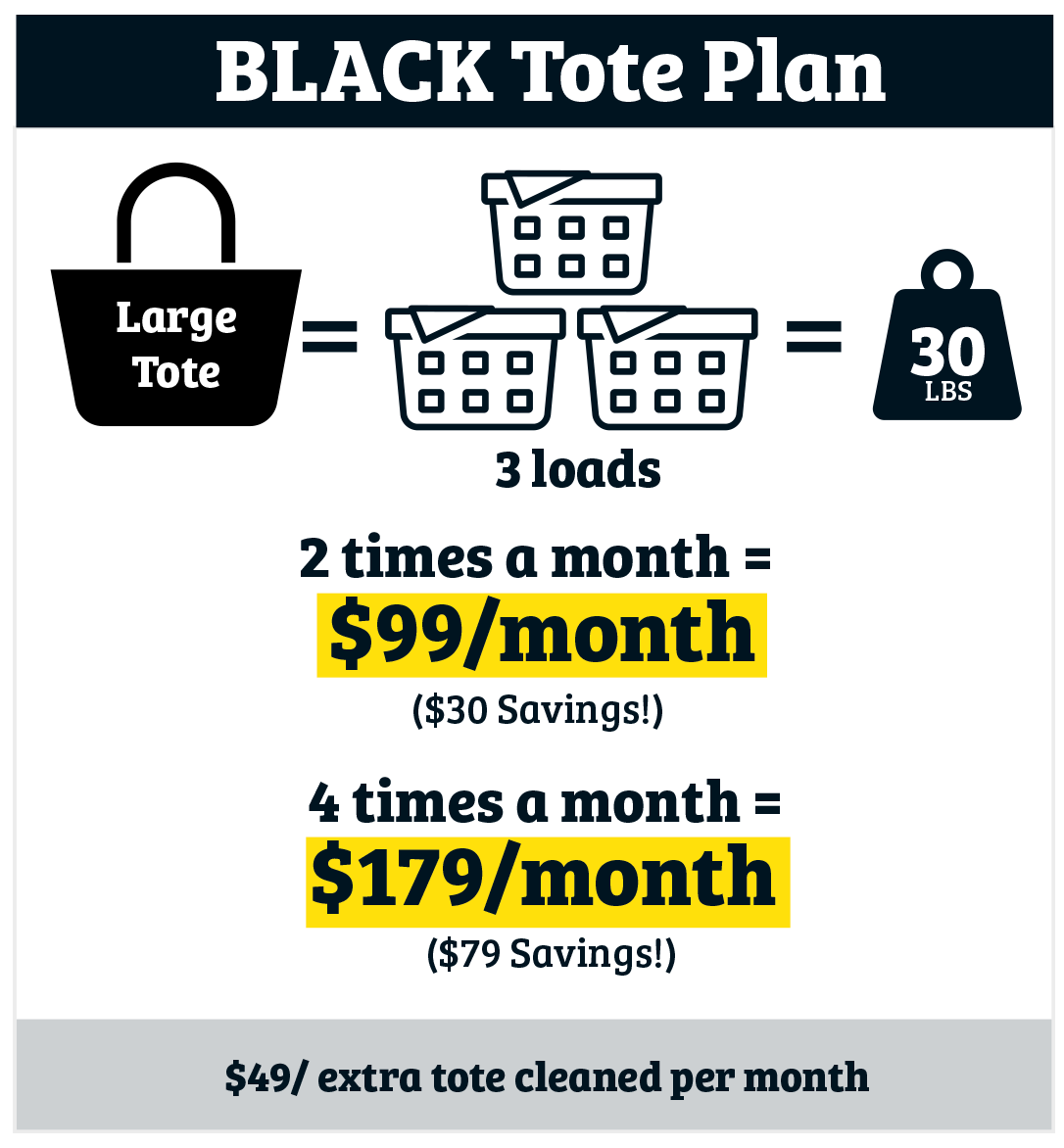 How the Regency Cleaners Laundry Club Works
1
Choose Your Plan
Select the Blue or Black Tote Plan based upon your personal laundry needs and choose how many times you would like per month. A standard home washer holds 10-15 lbs; most people have about 30 lbs of laundry/month. If you're unsure, we can help you decide.
Changing your plan is easy: just let us know! Changes will take effect the following month.
2
Choose Your Service Options
You'll receive one free eco-friendly, reusable tote with your first order.
Same Day Service
Drop off your totes at any of our 6 Durham locations by 9 am and pickup at 5pm Mon-Fri.  We'll even text you when it's ready!
OR
FREE Pick up & Delivery
Schedule Free Pick up & Delivery for contactless service.  Save on gas and time by leaving your tote(s) at your door.  Order will be ready in 3-4 days.
3
Have extra loads?
No problem!
We'll track your usage and charge you for any additions – either for any extra totes you send in or at our per pound minimum rate for overflow.
Signing Up Is Easy
Choose the plan that best fits your needs and sign up using the form below or at any location. Your credit card will be billed at the start of your month.
Questions? Give us a call at 1-800-479-1542 or email us at laundry@regencycleaner.com so we can help you choose the right service for you.
Regency Cleaners Laundry Club Sign Up Form
Frequently Asked Questions