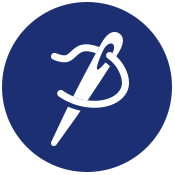 Alterations
Professional alterations by your local expert
Alterations handled by an expert like those at Regency Cleaners are what keep your favorite garments—and you—looking great.
You know that disappointment you feel when a favorite piece gets a rip or tear, a zipper breaks or loses buttons or snaps? Or when you've found just the right new pants, skirt or dress… but the hem is just that little bit too long or short?
There's no need to worry—our alterations are an affordable solution!
Our expert tailor team at Regency Cleaners can fix many of these small-but-critical issues, getting your clothing ready to enjoy once more.
Some of the most in-demand services we offer include:
Zipper replacement for pants, skirts, dresses, jackets, coats and jeans;
Hemming for pants, skirts, dresses, evening gowns, and jackets;
Repairs to most tears and rips—helping to keep your favorite jeans and other clothes looking good a little longer.
We are proud to offer expert alterations for all of our customer's needs. Bring your garment to Regency Cleaners and ask one of our Customer Service Representatives or our Store Manager about your alteration needs.
We'll always be there for you, helping to ensure you look your very best!