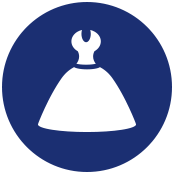 Wedding Gown Cleaning & Preservation
With the precious fabrics and delicate adornments involved, wedding gown cleaning and preservation for future generations is an art as much as a science.
Your wedding gown is possibly the most precious garment you'll ever own. You deserve to receive the same level of care and attention in caring for it as you put into its selection! As a member of the Association of Wedding Gown Specialists, Regency Cleaners have been brides' trusted destination for wedding gown care in the Durham, Chapel Hill and RTP area for decades.
Every step in our process at Regency Cleaners, from examining your gown for hidden as well as visible stains and damage, to the heirloom Bridal Keepsake Box, is focused on ensuring your gown remains as stunning as in your wedding day memories.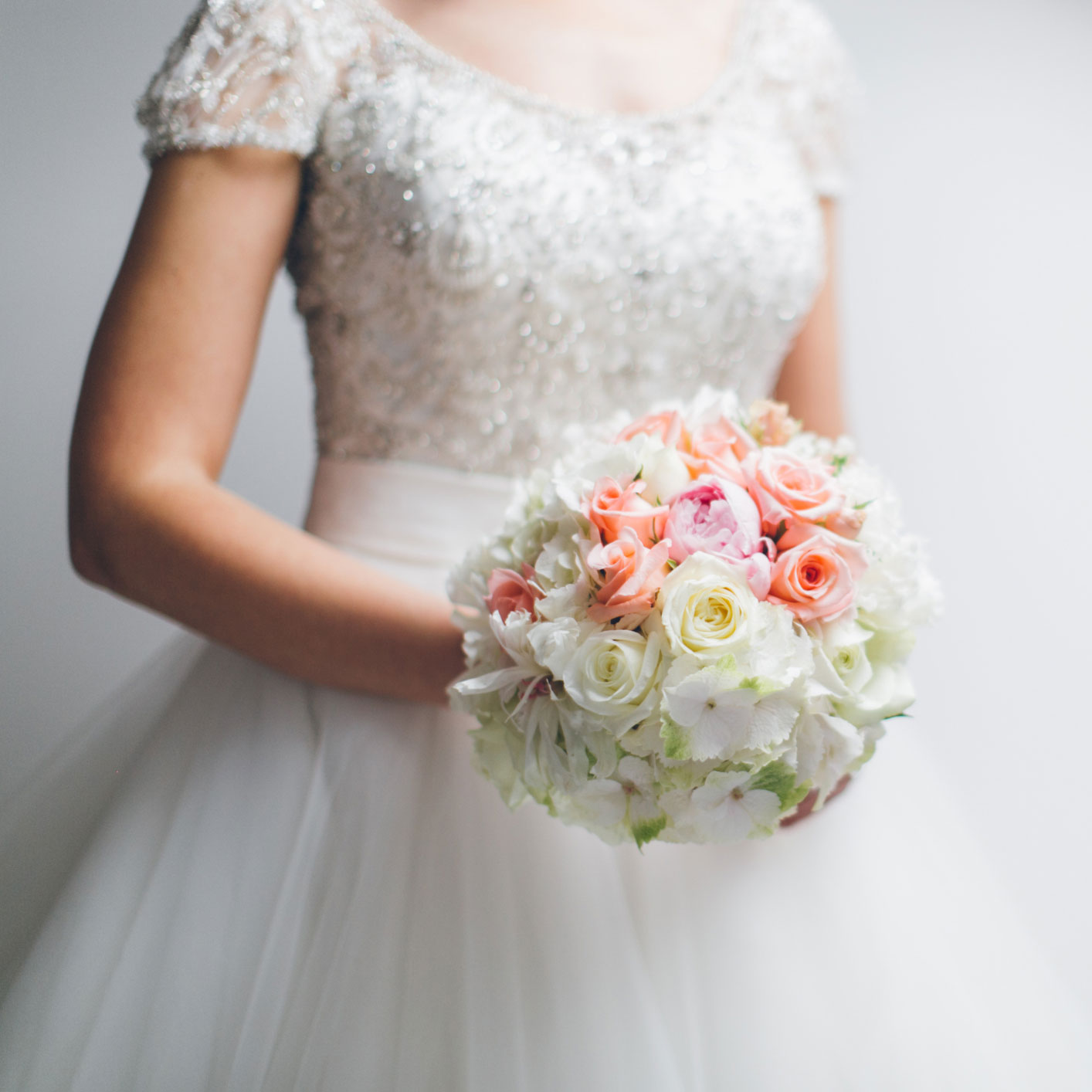 Protect your wedding gown with prompt cleaning and care
Prompt cleaning and care for your wedding gown is the best way to protect it for future generations.
Some stains, like grass, lipstick or red wine are easy to spot, but visible stains aren't the only concern. To the untrained eye it may appear that your gown has no stains; unfortunately many clear stains—from soda, wine, champagne and/or perspiration, for example—may be invisible until weeks or months later when they turn the fabrics brown and become impossible to remove.
Tip: to prevent stains from setting in, many brides designate a family member or friend to bring their gown in for cleaning while the bride is away on their honeymoon.
You can count on Regency to attend to every detail:
Stains will be carefully treated and removed—we can even take care of tricky lipstick, blood, grass and red wine stains.
We only use fresh "virgin" solvents at Regency—no recycled solvents are used in our process, as these can leave a residue.
If your gown has any tears or rip, our experienced tailors can also advise you about the best way to fix these to keep your gown in heirloom condition.
Once your gown is cleaned and perfectly pressed, we pad the sleeves and bodice with acid-free tissue paper and carefully package it in Regency's Bridal Keepsake Box to keep out damaging light and preserve it for the future.
We look forward to cleaning and preserving your treasured wedding gown. Please visit us at the Regency Cleaners closest to you!